Cloudways WooCommerce Hosting
Cloudways is a managed WordPress WooCommerce hosting provider built on top of 5 best in class cloud providers which offers flexibility and freedom of choice to their customers. It is also backed up by expert support that is there for you 24/7 365 days a year acting as your extended team and ensuring that you get a smooth cloud hosting experience.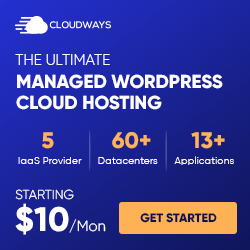 A2Hosting for WooCommerce
The most important factor when choosing a WooCommerce Hosting provider is speed. We've got you covered at A2 Hosting with our exclusive SwiftServer platform. For even faster page loads, choose our blazing fast Turbo Servers featuring up to 20X faster page loads than competing hosts. You also get started fast because WooCommerce comes pre-installed on your account!