Preview E-mails for WooCommerce PRO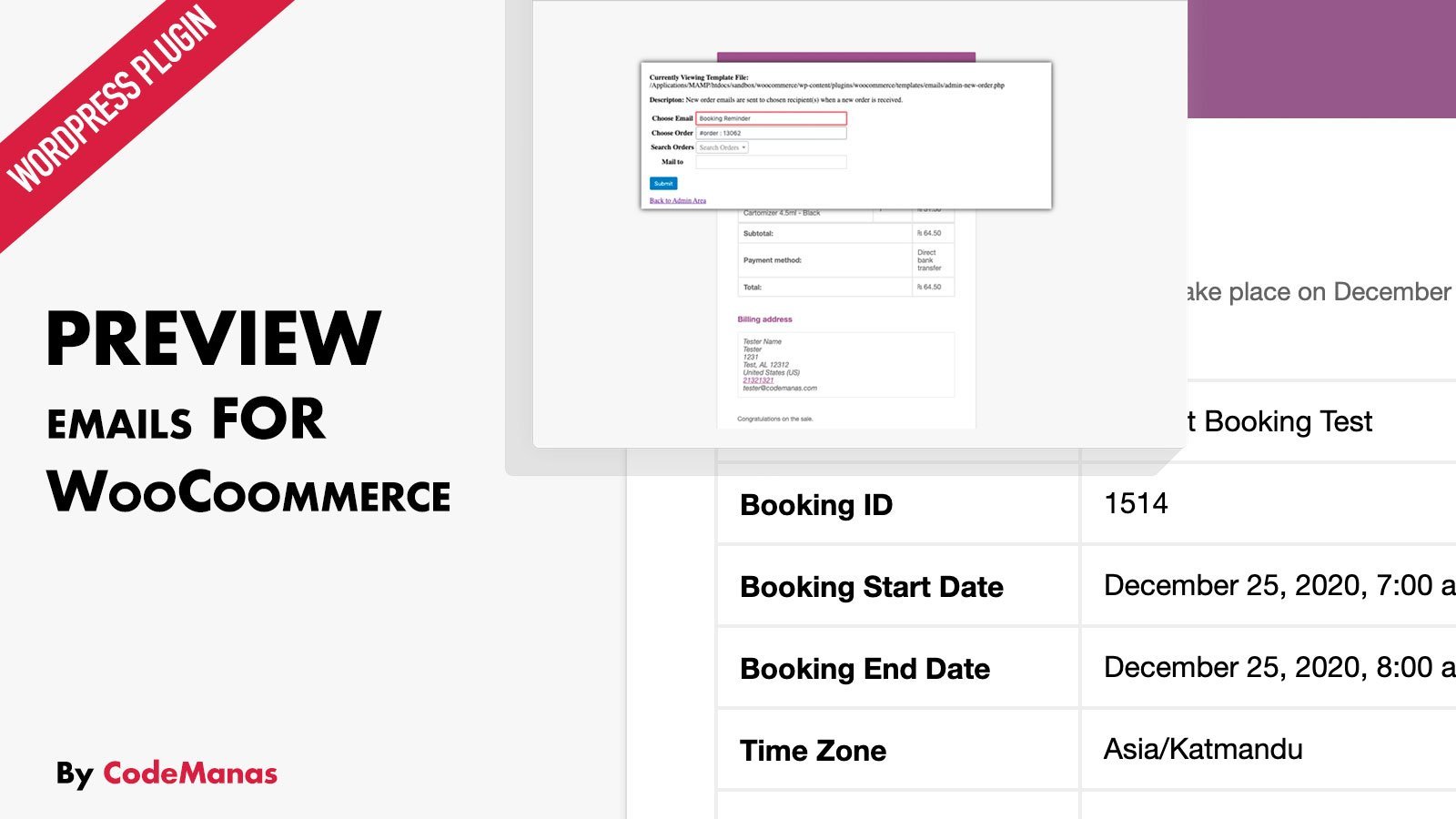 Preview E-mails for WooCommerce PRO is an extension of Preview E-mails for WooCommerce plugin that allows you to Preview Email Templates such as bookings, subscriptions etc. Before you purchase Preview E-mails for WooCommerce: Free version of the plugin is required in order for this plugin to work. Download free from wordpress.org
Key Features & Benefits
This plugin allows you to view different WooCommerce email templates from your wp-admin dashboard. Small and simple plugin with robust implementation and handy output. In case you have customized your email templates or need to check how your email looks for your customers then this is the plugin for you.
WooCommerce Addons
Template Support
With PRO version you'll be able to view templates from WooCommerce addons such as WooCommerce Bookings, WooCommerce Subscriptions, WooCommerce Memberships and so on. We'll keep adding new templates as much as we can.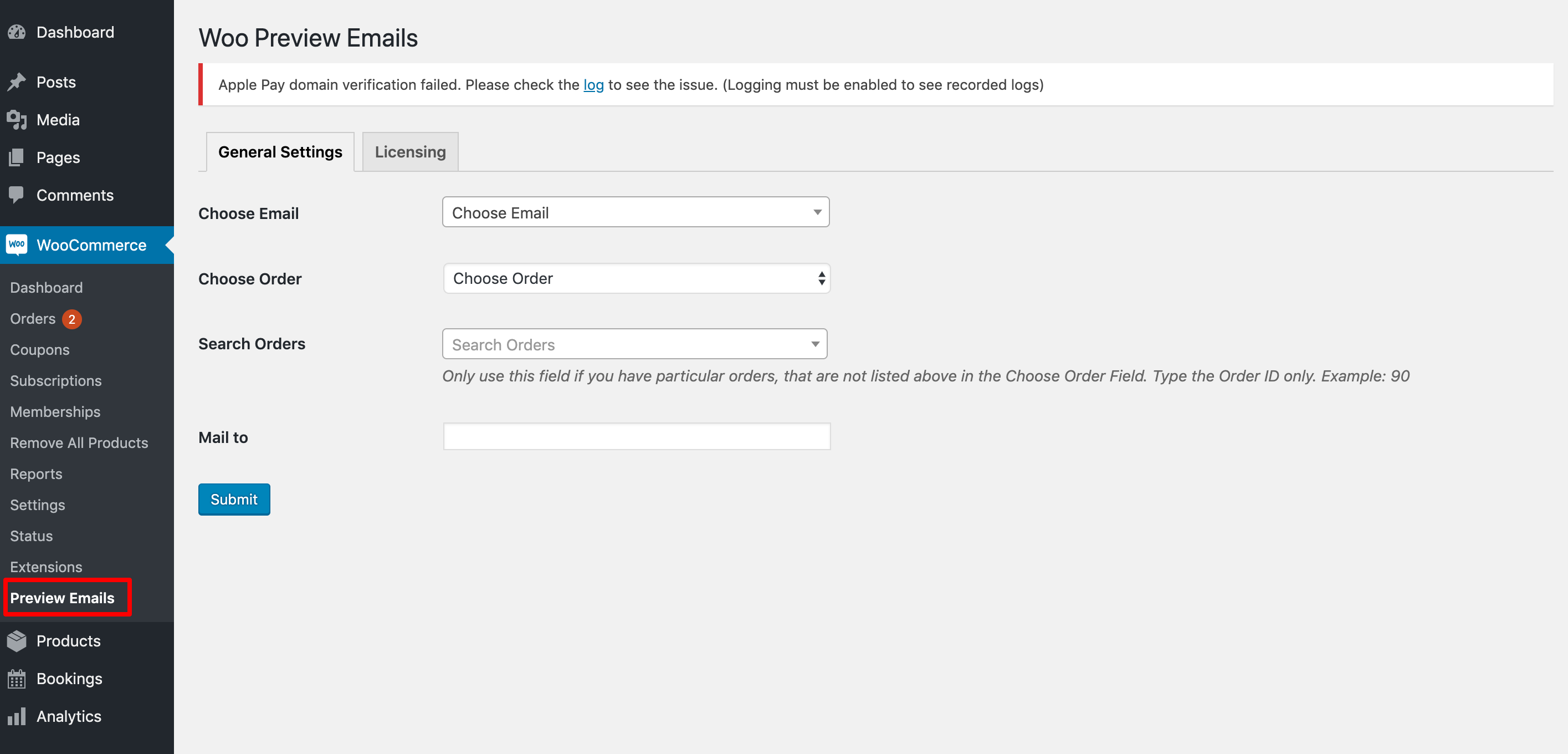 Extendable
Plugin
Plugin is really extensible for developers as well.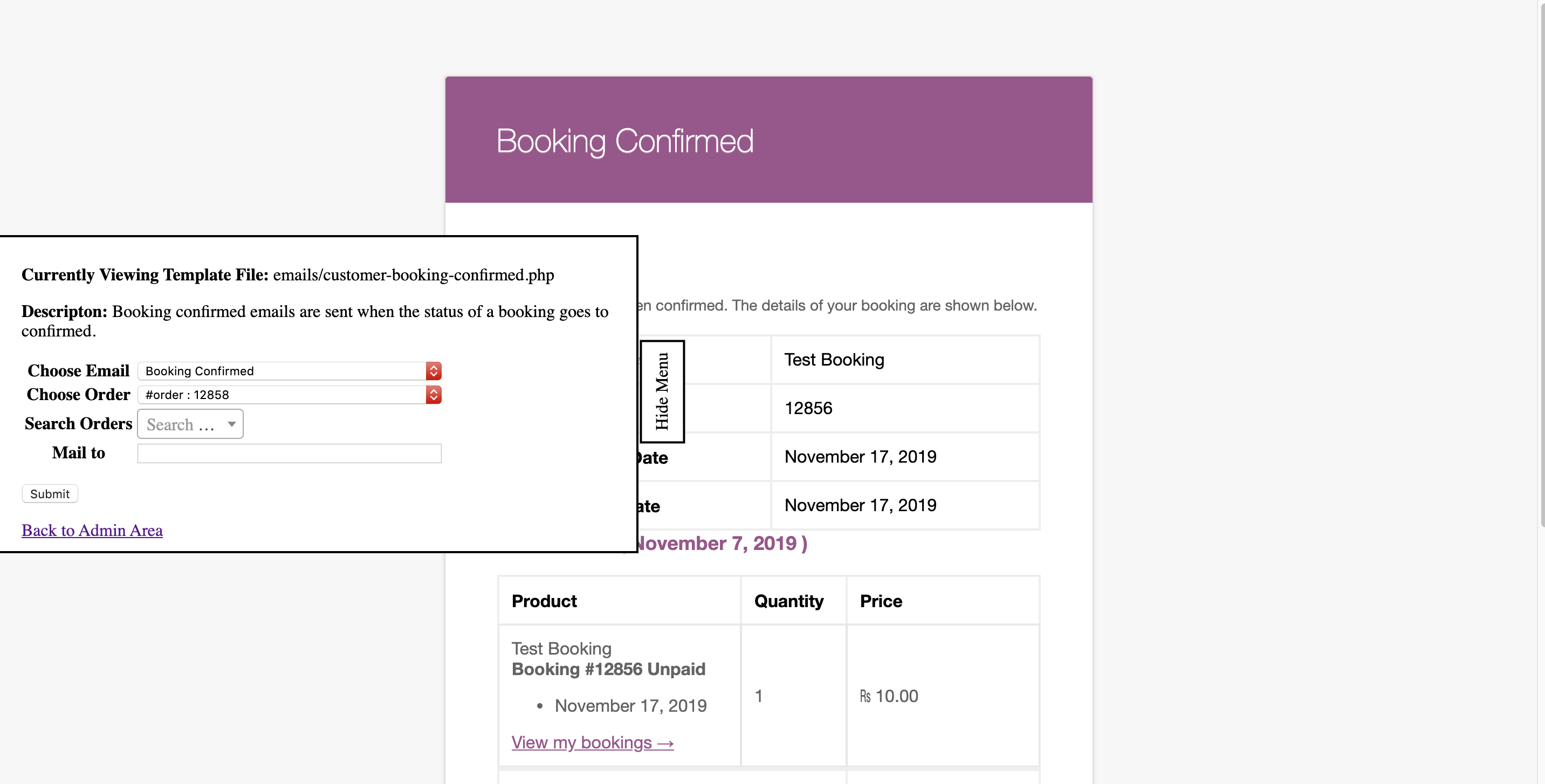 Free vs Pro
| | | |
| --- | --- | --- |
| | Default WooCommerce Emails | |
| | WooCommerce Bookings | |
| | WooCommerce Subscriptions | |
| | WooCommerce Memberships | |
| | Extensive Support | |
Just install the plugin.
Find template view option in WooCommerce > Preview emails
Choose the templates and an Order
A preview of the selected E-mail will be shown
Why Choose Us ?
No Coding Skills Required
From installing theme to setting up demo our themes and plugins are easy. No coding skills required to configure or use whatsoever.
Fully Responsive
Our themes and plugins are fully responsive meaning that, in handheld devices or tablets your site can be easily navigated with no issues to the user.
Fast and Secure
With minimal dependencies and spaghetti code our themes and plugins are built with experienced coders and optimized code. It's simple and fast.
Hooks & Filters
Our themes and plugins are built with developers in mind. So, our themes are built with clean and extendable code for any customizations.
SEO Friendly Ready
We try to maximize our themes with SEO friendly codebase so, that you won't have to worry much about how code might effect your content in SEO ranking.
Automatic Updates
Updates keeps your site clean and fresh for any malicious or outdated coding standards, designs. Our regular updates and upto date documentation got you covered !
" Stay Hungry. Stay Foolish. "
- Steve Jobs