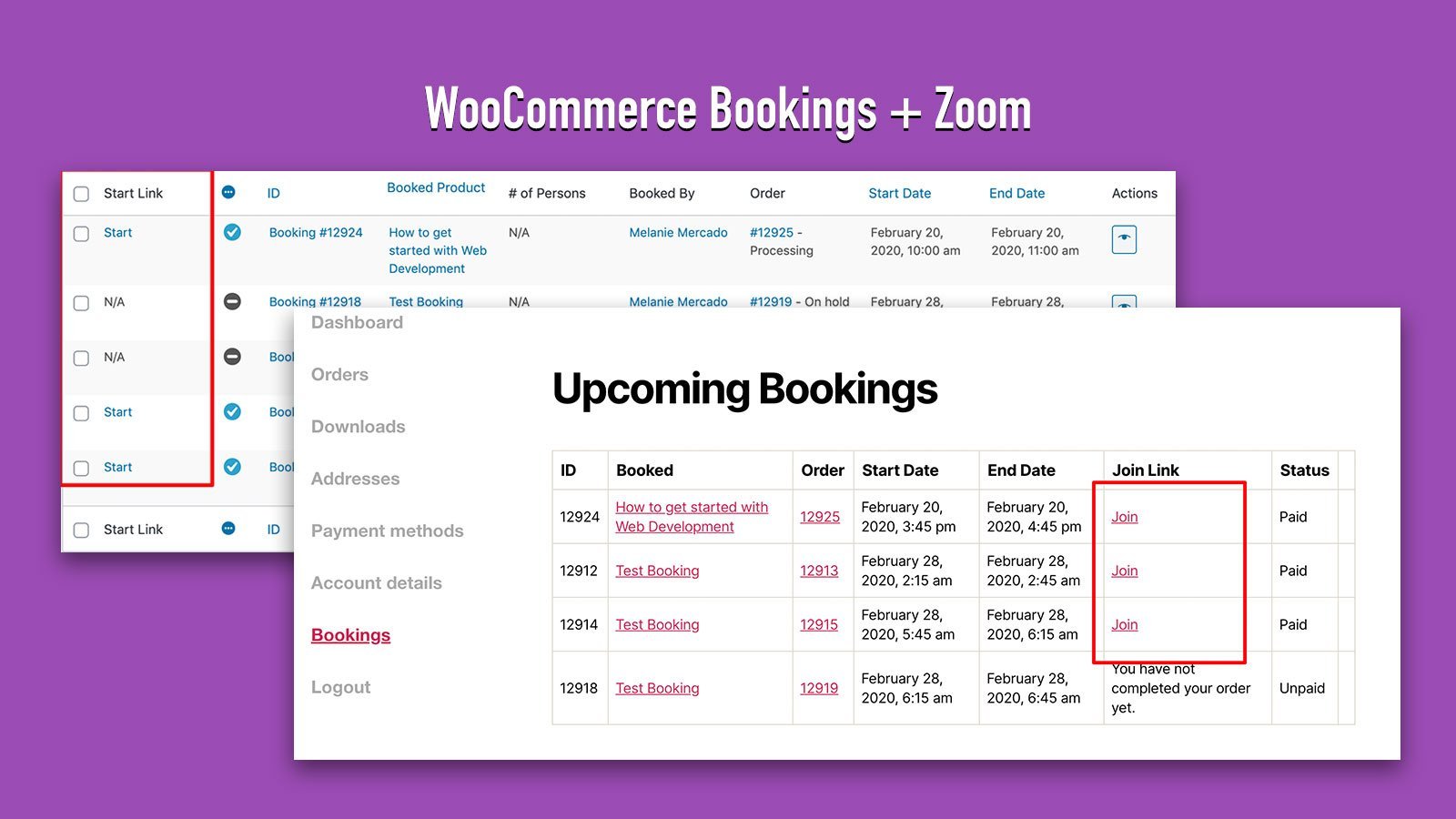 Zoom Integration for WooCommerce Booking allows you to automate your zoom meetings directly from your WordPress dashboard by linking zoom meetings to your WooCommerce Booking products automatically when a Booking Product is created. Users will receive join links in their booking confirmation emails.
Free version is required to get started. Download from Link.
Check this link for example scenario of how this can be useful: Here
Feature Highlights
Automate, create and join your zoom meetings directly for WooCommerce Booking Products ! Never been easier !
Create automated
zoom meetings !
With this plugin, your zoom meetings are automated when a booking product is booked. A zoom meeting is created once a booking is booked from a customer side. It happens automatically without any configurations.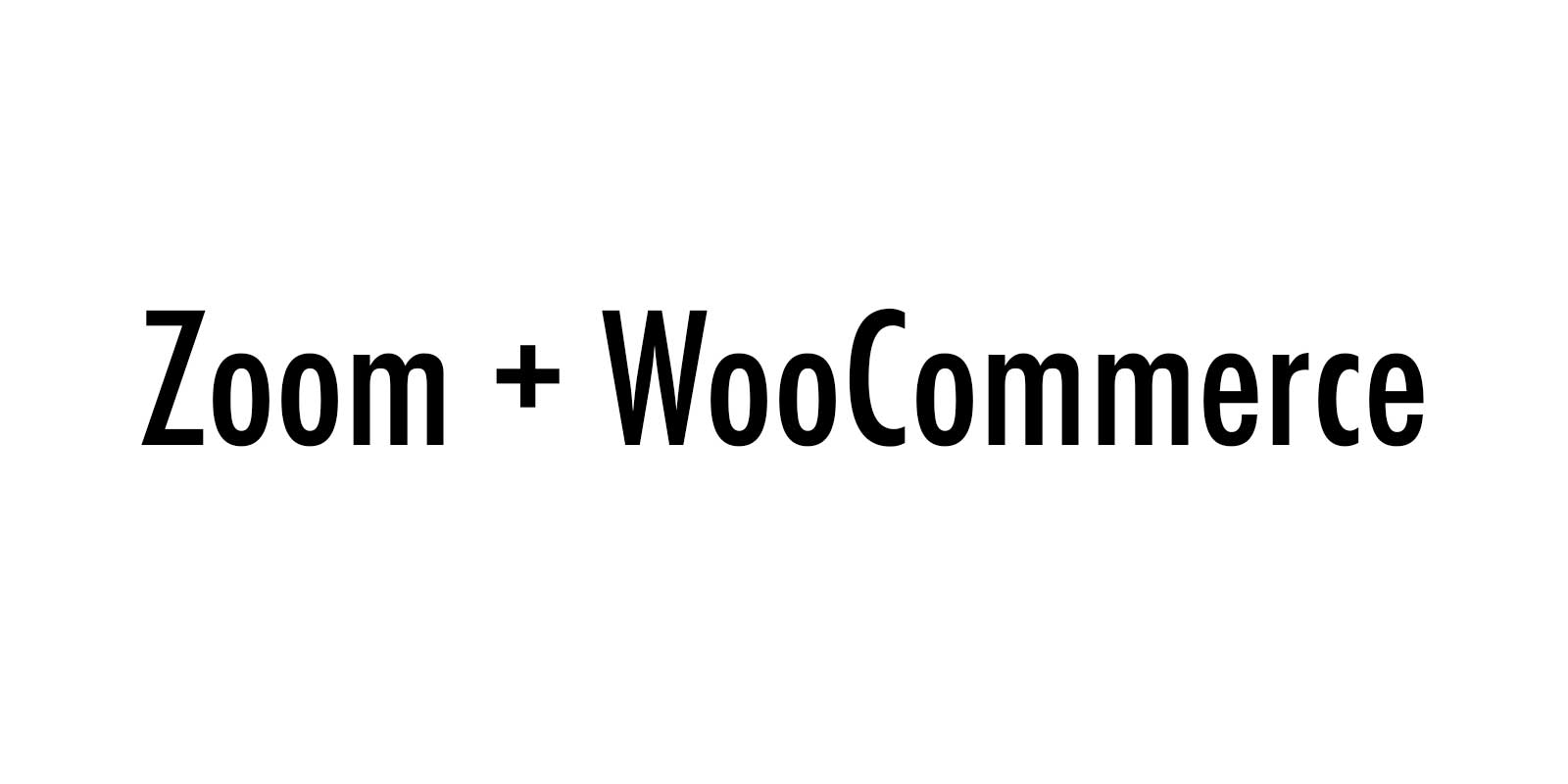 Selection of
Hosts
When you create a booking product, you'll be able to select which host to assign that booking product so that the host can manually start the meeting when a booking is booked.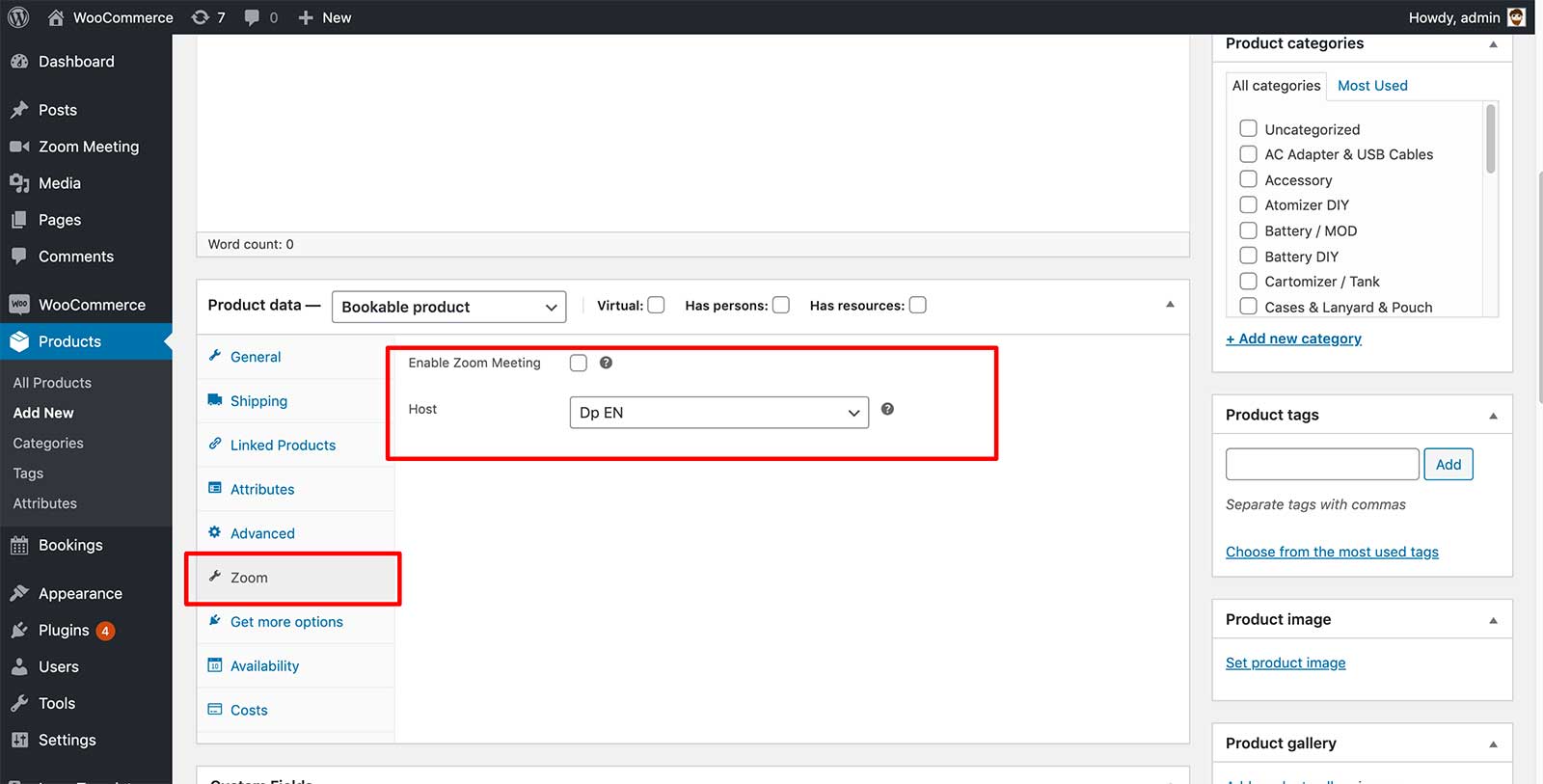 Join links in Emails
as well as My Accounts
After a booking is done. Users will be able to join their bookings from email link. Zoom meeting will be included in the booking email as well as inside the users my-account > bookings frontend table section.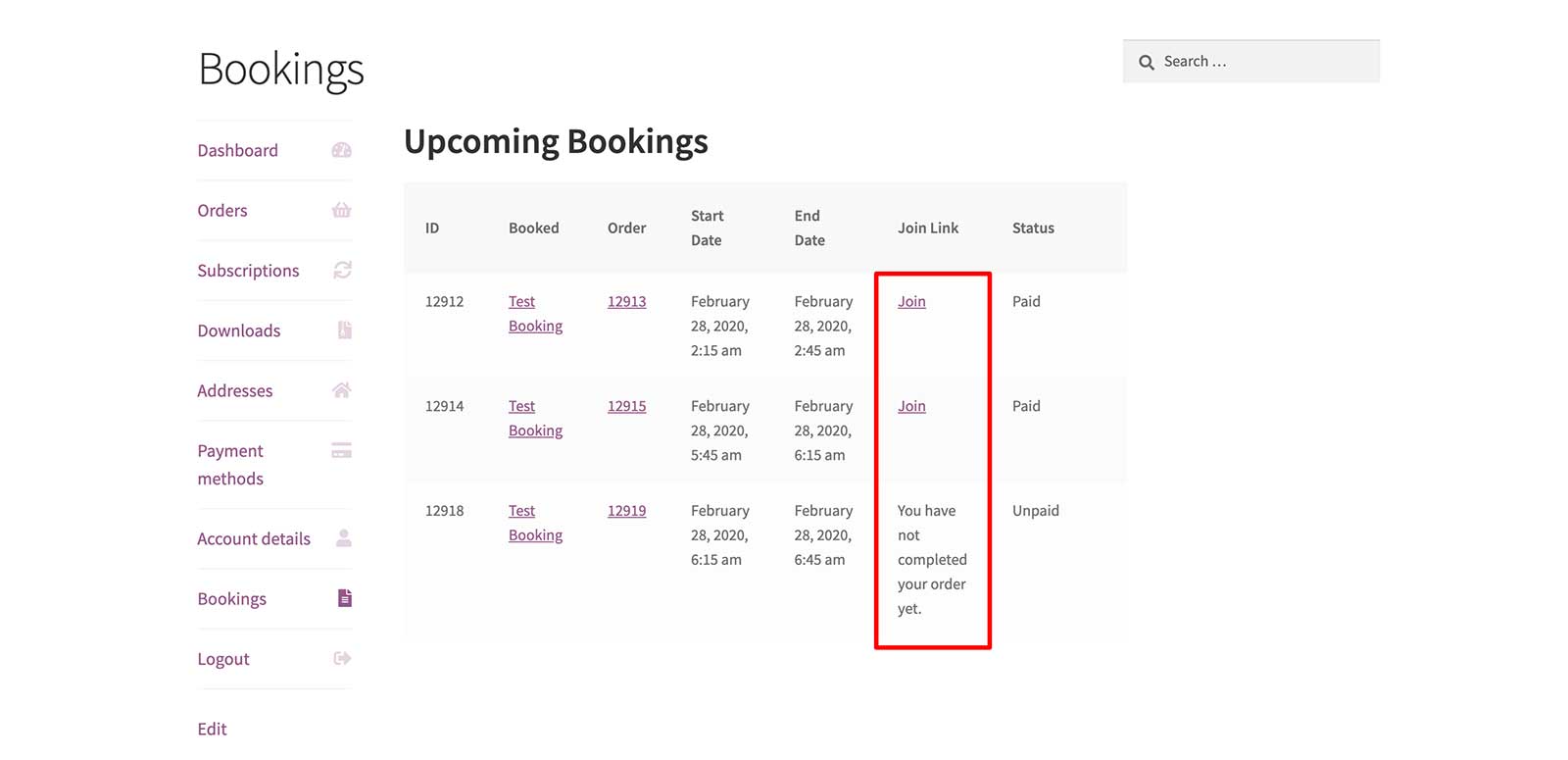 *** Zoom Integration for WooCommerce Booking Changelogs ***
2020.02.20 – version 1.0.1
* Fixed Autoloading Error PSR-4 Standard on Linux ( FileSystem Folder Naming ) resulting in crashing the site on install and activate.
2020.02.14 – version 1.0.0
* Initial Release
* Support for WooCommerce Bookings
Why Choose Us ?
No Coding Skills Required
From installing theme to setting up demo our themes and plugins are easy. No coding skills required to configure or use whatsoever.
Fully Responsive
Our themes and plugins are fully responsive meaning that, in handheld devices or tablets your site can be easily navigated with no issues to the user.
Fast and Secure
With minimal dependencies and spaghetti code our themes and plugins are built with experienced coders and optimized code. It's simple and fast.
Hooks & Filters
Our themes and plugins are built with developers in mind. So, our themes are built with clean and extendable code for any customizations.
SEO Friendly Ready
We try to maximize our themes with SEO friendly codebase so, that you won't have to worry much about how code might effect your content in SEO ranking.
Automatic Updates
Updates keeps your site clean and fresh for any malicious or outdated coding standards, designs. Our regular updates and upto date documentation got you covered !
" Stay Hungry. Stay Foolish. "
- Steve Jobs