Preview E-mails for WooCommerce PRO is an extension of Preview E-mails for WooCommerce plugin that allows you to Preview Email Templates such as bookings, subscriptions etc. Before you purchase Preview E-mails for WooCommerce: Free version of the plugin is required in order for this plugin to work. Download free from wordpress.org
Free vs Pro
| | | |
| --- | --- | --- |
| Default WooCommerce Emails | | |
| WooCommerce Bookings | | |
| WooCommerce Subscriptions | | |
| WooCommerce Memberships | | |
| Extensive Support | | |
Key Features & Benefits
This plugin allows you to view different WooCommerce email templates from your wp-admin dashboard. Small and simple plugin with robust implementation and handy output. In case you have customized your email templates or need to check how your email looks for your customers then this is the plugin for you.
WooCommerce Addons
Template Support
With PRO version you'll be able to view templates from WooCommerce addons such as WooCommerce Bookings, WooCommerce Subscriptions, WooCommerce Memberships and so on. We'll keep adding new templates as much as we can.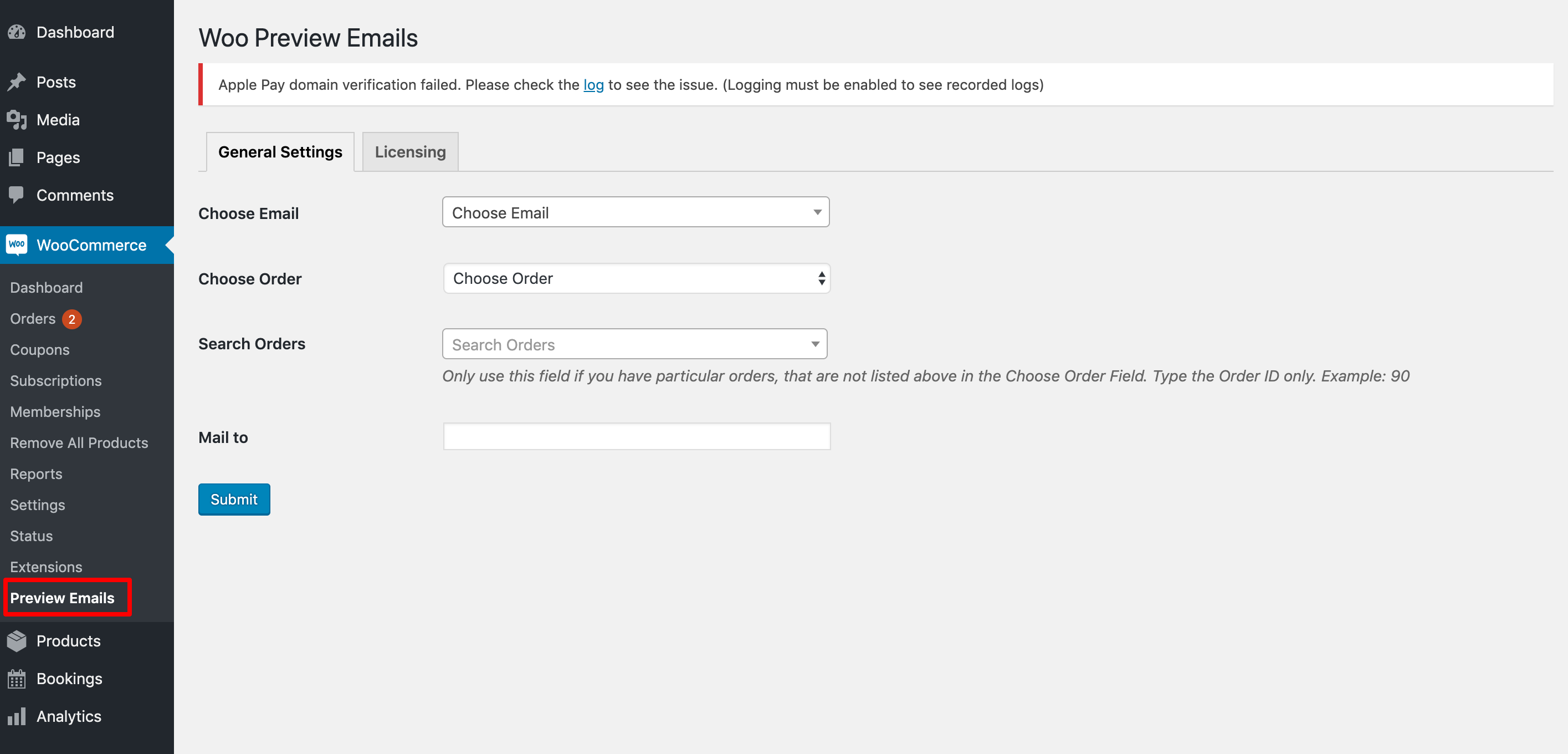 Extendable
Plugin
Plugin is really extensible for developers as well.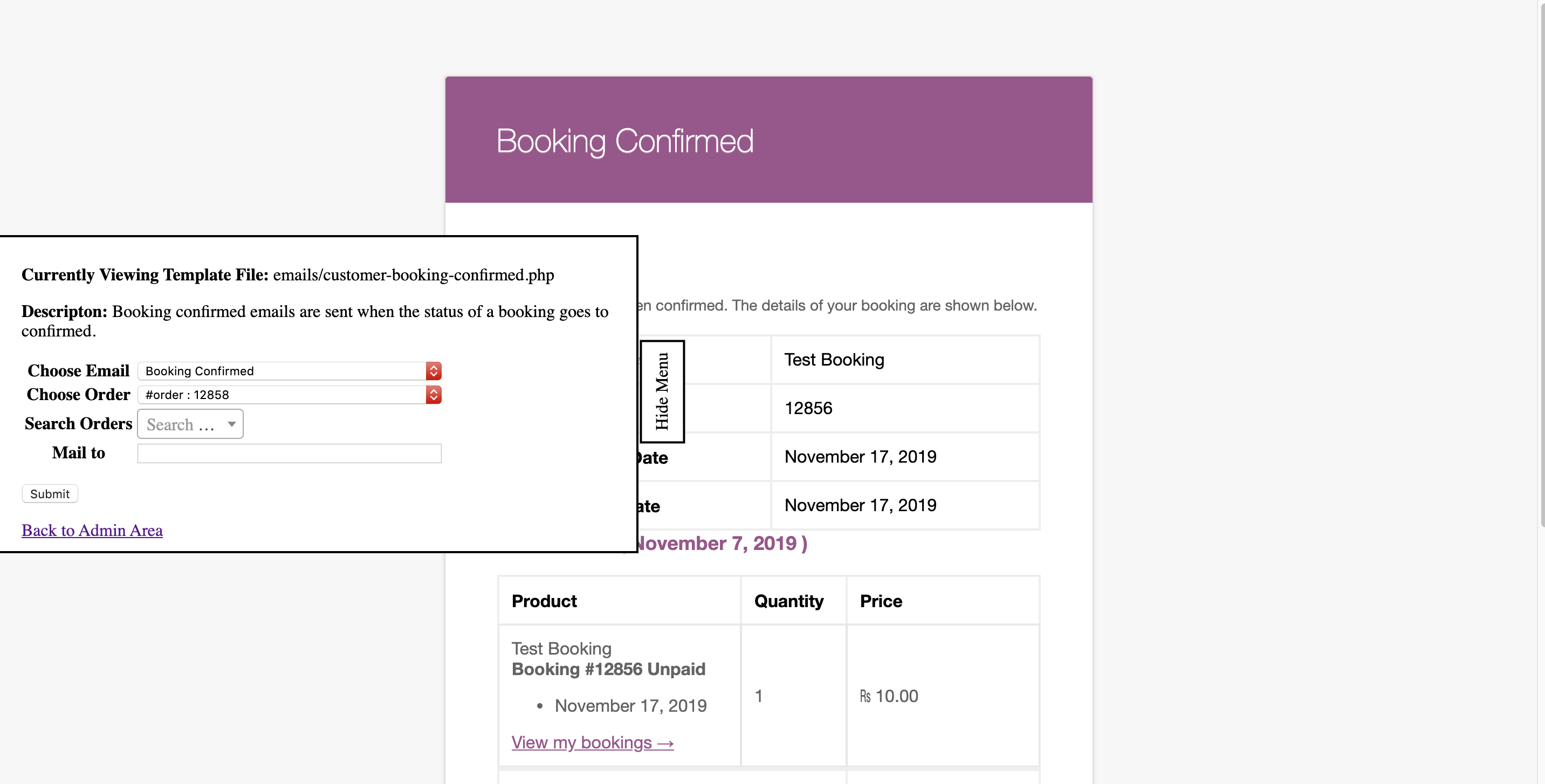 Below are few instructions to get started:
Just install the plugin.
Find template view option in WooCommerce > Preview emails
Choose the templates and an Order
A preview of the selected E-mail will be shown
Before you purchase Inactive Logout Pro: Free version of the plugin is required in order for this plugin to work. Download free from wordpress.org
Inactive Logout Pro is an extension of Inactive Logout plugin which allows browser close auto logout and many other additional features.
Free vs Pro
| | | |
| --- | --- | --- |
| Change Inactive Time | | |
| Countdown before logout | | |
| Show Wake up message only | | |
| Custom Popup Message | | |
| Redirection to different page after logout | | |
| Multi-User Role config | | |
| Mulit-Tab support | | |
| Multi-site support | | |
| Auto logout on browser close | | |
| Disable on Certain Pages | | |
| Override Multiple login | | |
| Individual User config ( Coming soon ) | | |
| Extensive Updates | | |
| High Priority Support | | |
Key Benefits & Features
With PRO bundle comes additional features and benefits to more secure browsing.
Auto browser
close logout
When you close your browser tab without even logging out of the WordPress site. Inactive Logout Pro will logout the user automatically after 2 minutes of tab close duration.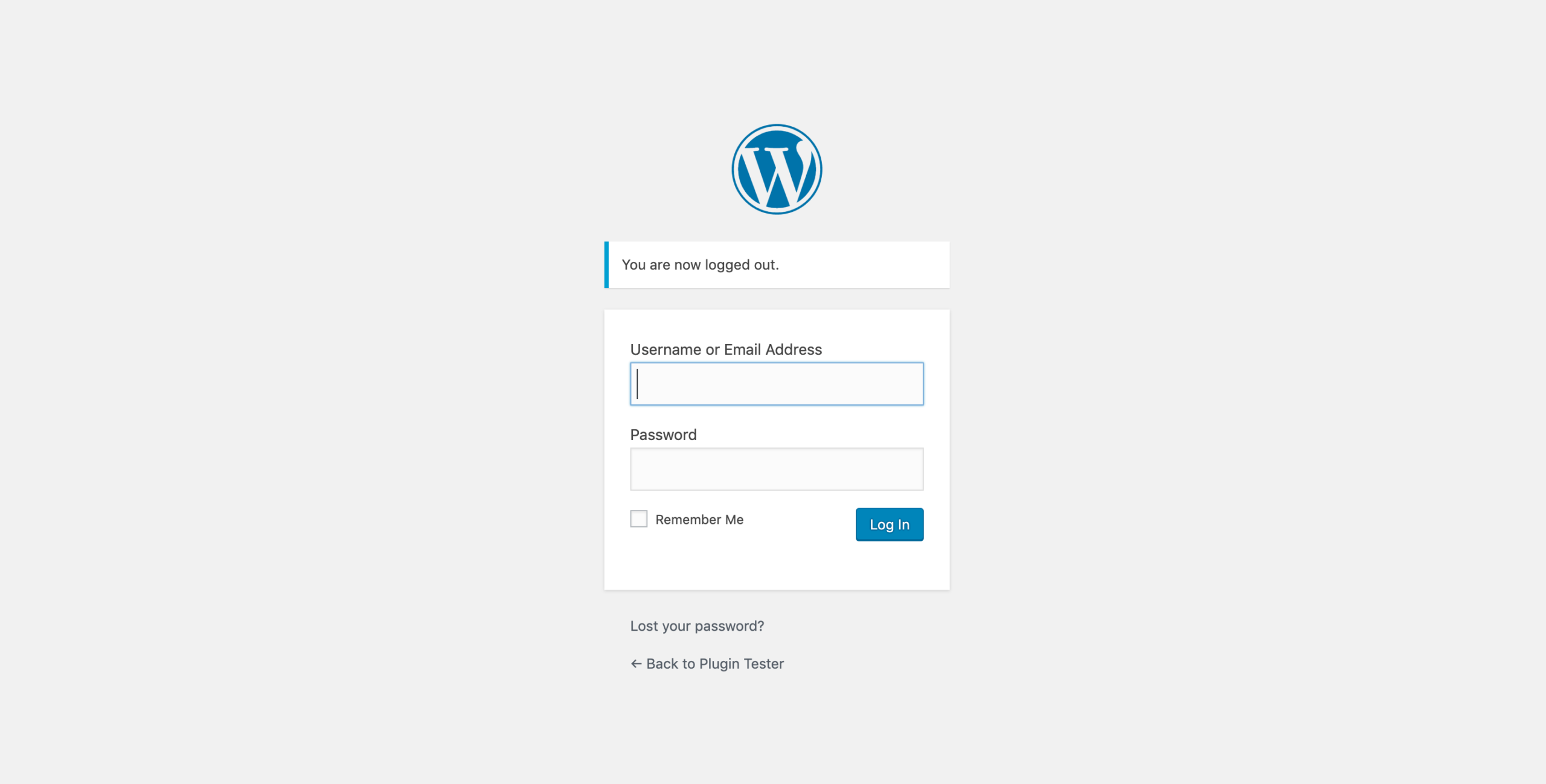 Override Multiple
Login priority
Choose if you don't want concurrent users logging into the same account from different places. In pro version user which tries to login in latter time would be shown the message. If you think your account is compromised you can hijack the session via admin email activation link. Individual user
functionality override
Override inactive features for different users. Disable, redirect or set different timeouts for different user levels. Not only by roles but by actual users separately. ( Coming Soon, in development )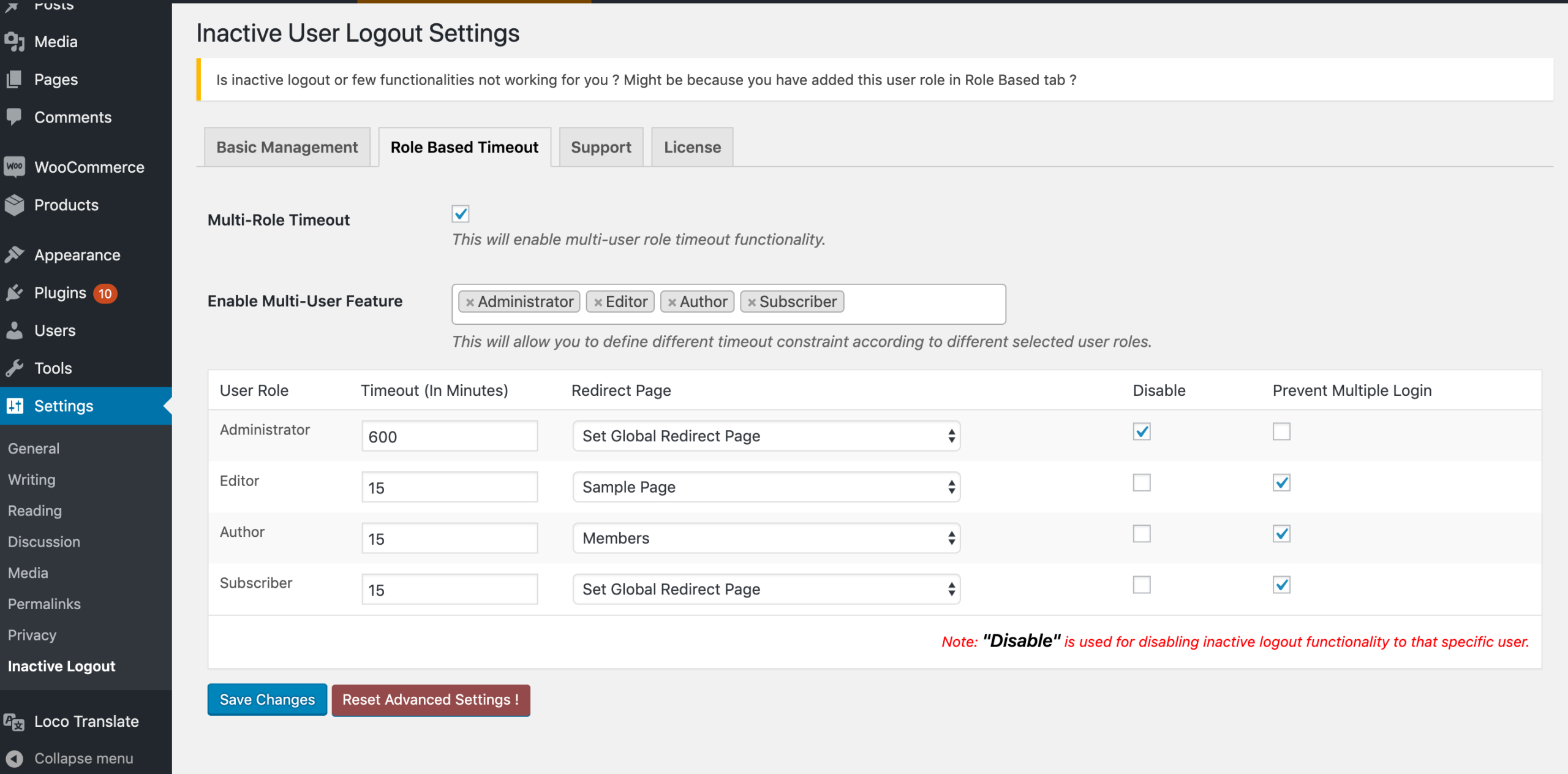 Disable on
Selective Pages
This functionality allows you to disable inactive logout on certain pages.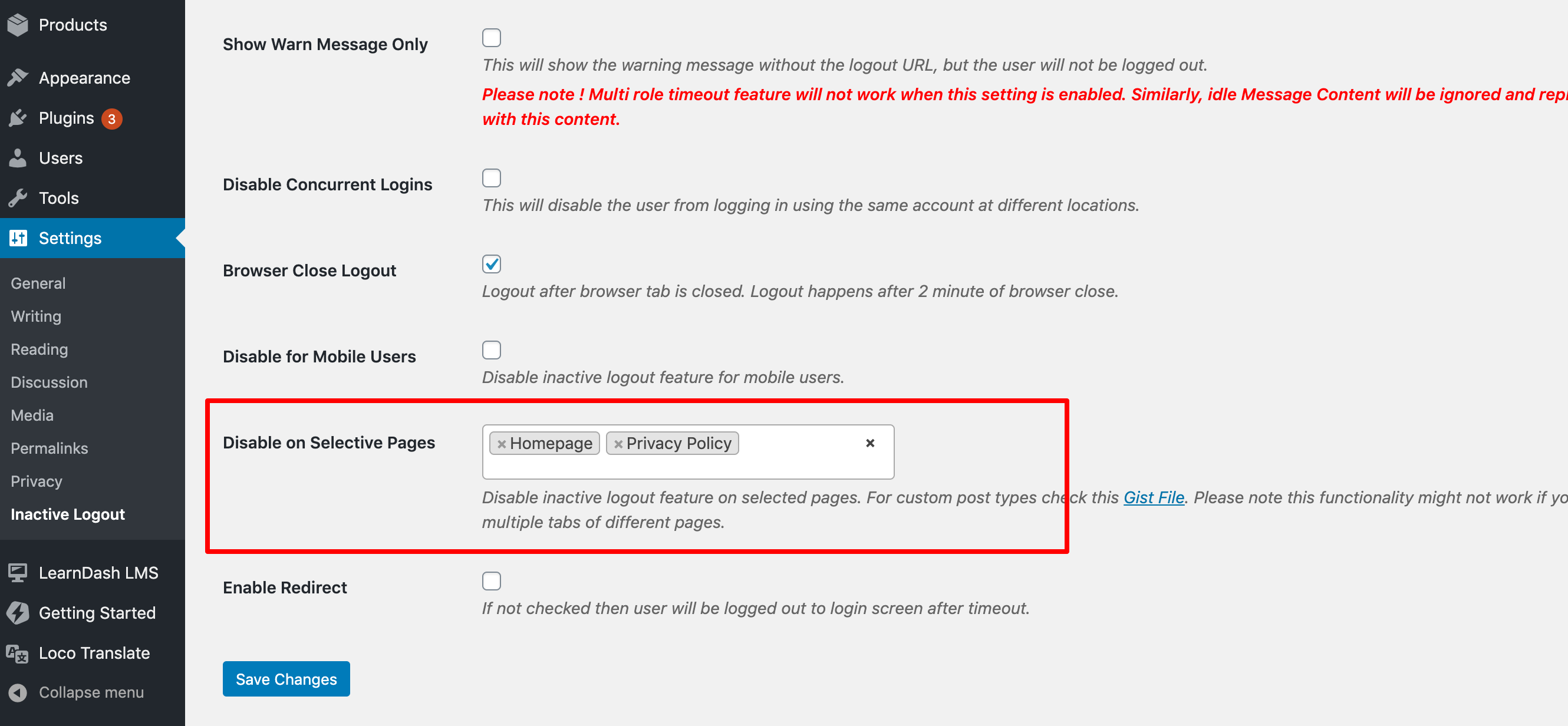 Few steps to note after install:
Install and activate the PRO version
Goto "Inactive Logout" settings from wp-admin > settings > inactive logout
Goto License Tab
Insert your License which you have purchased from your codemanas page.
Click Activate
Your Done 🙂
Changelogs:
2020.01.06 – version 1.0.5
Added: Disable Inactive logout for Certain Pages
Fixed: Activation Page
Fixed: Minor bugs and errors
Updated: Localization Strings
2019.11.26 – version 1.0.4
Fixed: $this->version returning notice error becuase this was removed in previous version.
Added: Compatibility to "User Switching" plugin allowing you to switch without being logged out.
Localization strings added
2019.11.04 – version 1.0.3
Fixed: Plugin automatic updates
Bug Fixes: Minor Bug Fixes
2019.10.22 – version 1.0.2
Fixed: Role based browser close logout issue
Bug Fixes: Minor fixes
Added: Korean translation
2019.10.14 – version 1.0.1
Added: Translation ready plugin.
Added: Few translation strings
Bug Fixes: Minor Bug Fixes