With the release of WordPress 5.2, it introduces a very helpful feature. A new feature site health, where users can check their site health statistics without needing to install any extra plugins. This setting can be found under wp-admin > tools > Site health.
Categorizing the issues into critical, recommended and good, site health shows you whether the issue is related with performance or security which would let you know on which issue you should prioritize quickly. .
For developers a handful of filters also have been added which seems to give the developer power to manage, edit and remove tests.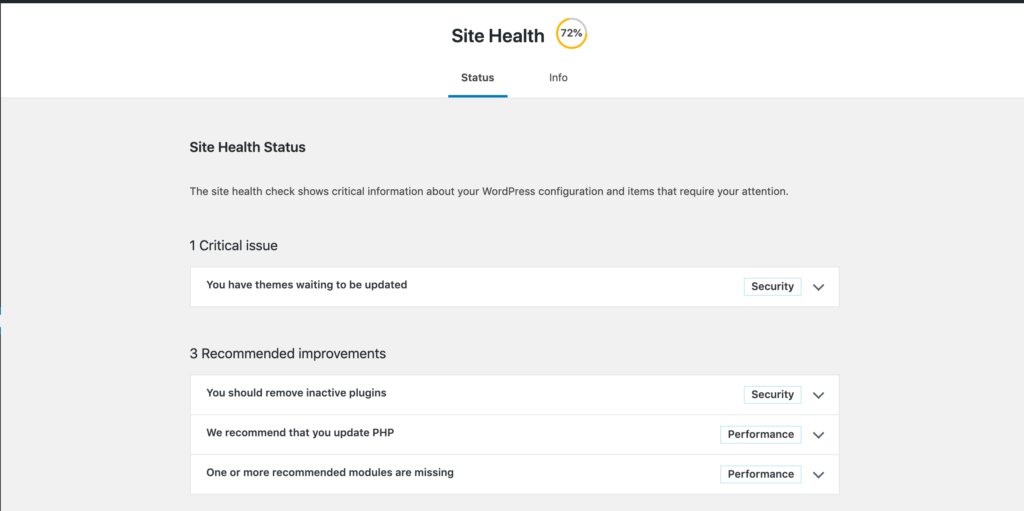 In some cases, some tests will need to be kept disabled. For example. If your site is configured to not receive automatic updates due to some changes that cannot be overridden with the update or if you have used a version control to push these then disabling these checks would be the option to go with.
Though one thing is sure that we are yet to explore the possibilities and features it would expand to.